Apr 15, 2015
The Judo Alberta Coaching Committee would like to congratulate the following athletes who have been granted athlete funding. Funding is based on performance and results, commitment to training, participation in National or International events and financial need.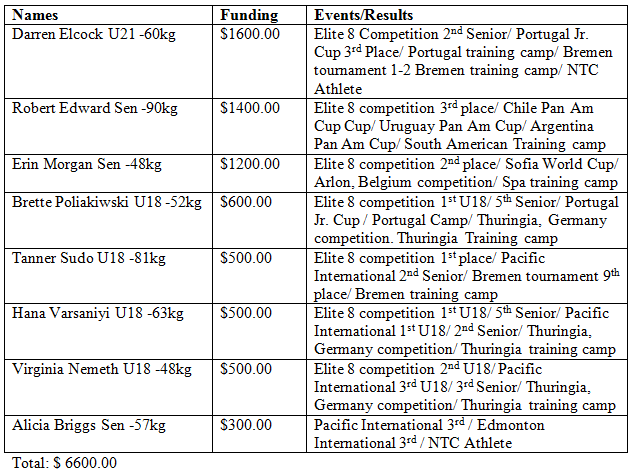 These athletes applied for the second round of elite athlete funding for events participated in from January 2015 – March 2015. The next round of funding will be announced in August 2015 for competitions and training camps participated in between April 2015- August 2015 (Excluding Open National championships)
Athletes that have received funding this round must fill out an athlete expense claim form attach their invoices from competitions/ training camp and hand it into Garry Yamashita to receive their funding.
Thank you
Judo Alberta coaching staff