Mar 1, 2019
Hello Judo Alberta Members,
The 2019 Female Training Camp & Sleepover held on April 6-7, 2019 at the Rodrigo Resend Academy (469 Spruce Grove, AB).
This year's camp will feature special guest Erin Morgan!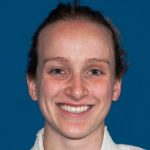 Bio:
Erin started judo at the Canmore Judo Club and later on travelled to Calgary to train at Hiro's Judo Club. She eventually moved to Montreal to further her training. At 25 years of age and 17 years of judo Erin announced her retirement from international judo competitions in January 2019. Some of Erin accomplishments include:
10x National Medalist
1x Junior National Champion
2x Senior National Champion
2x World Cup Medalist
1x European Cup Medalist
7th place Panam Championships
Registration Details:
$40 per participant (this will include tournament fee, food, lodging, activities and gift)
$25 per chaperone (If you are not a judoka but want to chaperone for the weekend)
Release form must be filled out and sent with payment
Payment due with release forms.
Please make cheques payable to Judo Alberta
The deadline to register is Monday April 1, 2019. Please mail all registrations to:
Tammy Thornton
48 Howson Cres
Edmonton, AB, T5A 4T6
Any questions can be directed to Tammy at mrst@telusplanet.net
Thank you.